THE ART OF CABINETMAKING
For cabinetmaking we mean the art of composing decorations, mosaics or real drawings, using only and exclusively wood, in various qualities more or less valuable (and not only ebony, to the detriment of the name).
WOOD BECOMES PRECIOUS
When its characteristics are enhanced, the natural veins create aesthetic motifs that increase its value. Furthermore, the skill of the processing is increased by the veneering on dynamic surfaces and curves, perforated and inlaid, which is a peculiarity of the company production.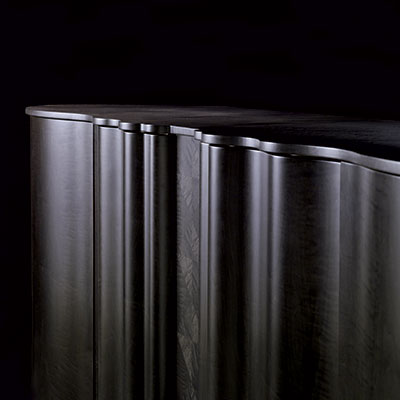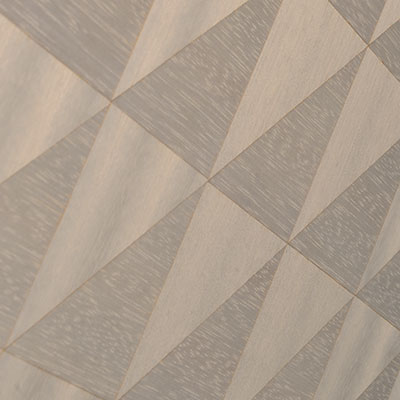 THE ART OF INLAYING
Today Carpanelli is proudly one of the greatest interpreters for the ability not only to create inlays that stand out for refinement and elegance but above all for the continuous research and stylistic updating. The inlay is a type of decoration that is realized by combining minute pieces of wood or other materials of different colors. Spread already in the fourteenth century, it reached its peak between 1440 and 1550. Up until the 15th century, marquetry remained an artistic form practiced essentially only in Italy; later it spread, albeit very cautiously, even beyond the Alps.
LIBRARY OF PRECIOUS WOODS
We continually look for new essences that can enrich our heritage of cabinet makers and be protagonists in our realisations. Currently among the most appreciated we point out the following woods:
Tanganika (Central Africa)
Tay (Ghana / Ivory Coast)
Maple eyesight (North-East America)
Maple Frisé (North America)
Oak (North America, France, Eastern Europe)
Ash (USA, France, Eastern Europe)
Eucalyptus (Europe, Chile, Australia)
American walnut (Central USA)
Pama (Brazil)
American Cherry (North America)
Maple Pomelé (North America)
American Maple (North America)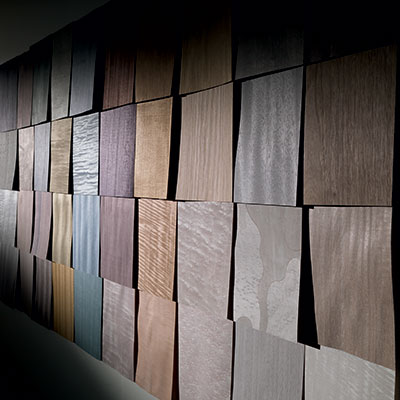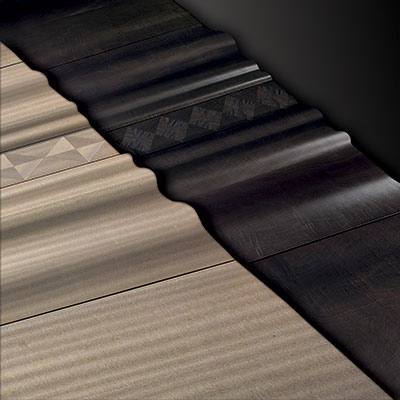 CURVED WOODS
The curvature of the natural woods is a technique as difficult to realize as rare when it is combined with inlays and precious woods.
"It's not the right angle that attracts me. Not even the straight, hard line created by man. The curved line that I find in the mountains, in the sinuous course of its rivers, in the body of the beloved woman. The whole universe is made of curves "(Oscar Niemeyer)