IDEASxWOOD 2022
Carpanelli is an "evergreen" company that recalls memory and tradition interpreting it in an innovative way. It stands out for the recognisability of its design and for the workmanship of high cabinetmaking. It expresses its creative identity through a path of constant research and experimentation that aims to meet the needs of the most demanding international clientele. Our stylistic proposal summarizes a balance between refined elegance and emotional impact. The concept of luxury is interpreted as the ability to create personalized furnishing solutions that enhance our craftsmanship quality and attention to detail.
Carpanelli today has an international clientele positioned in the so-called Luxury sector, understood as an experience of authenticity, attention to detail and an expression of craftsmanship. Distinctive element of Made in Italy appreciated in the world intended not as the simple fact that it is produced in Italy but that it is an expression of creativity and competence for a so-called product. "Beautiful and Well Done".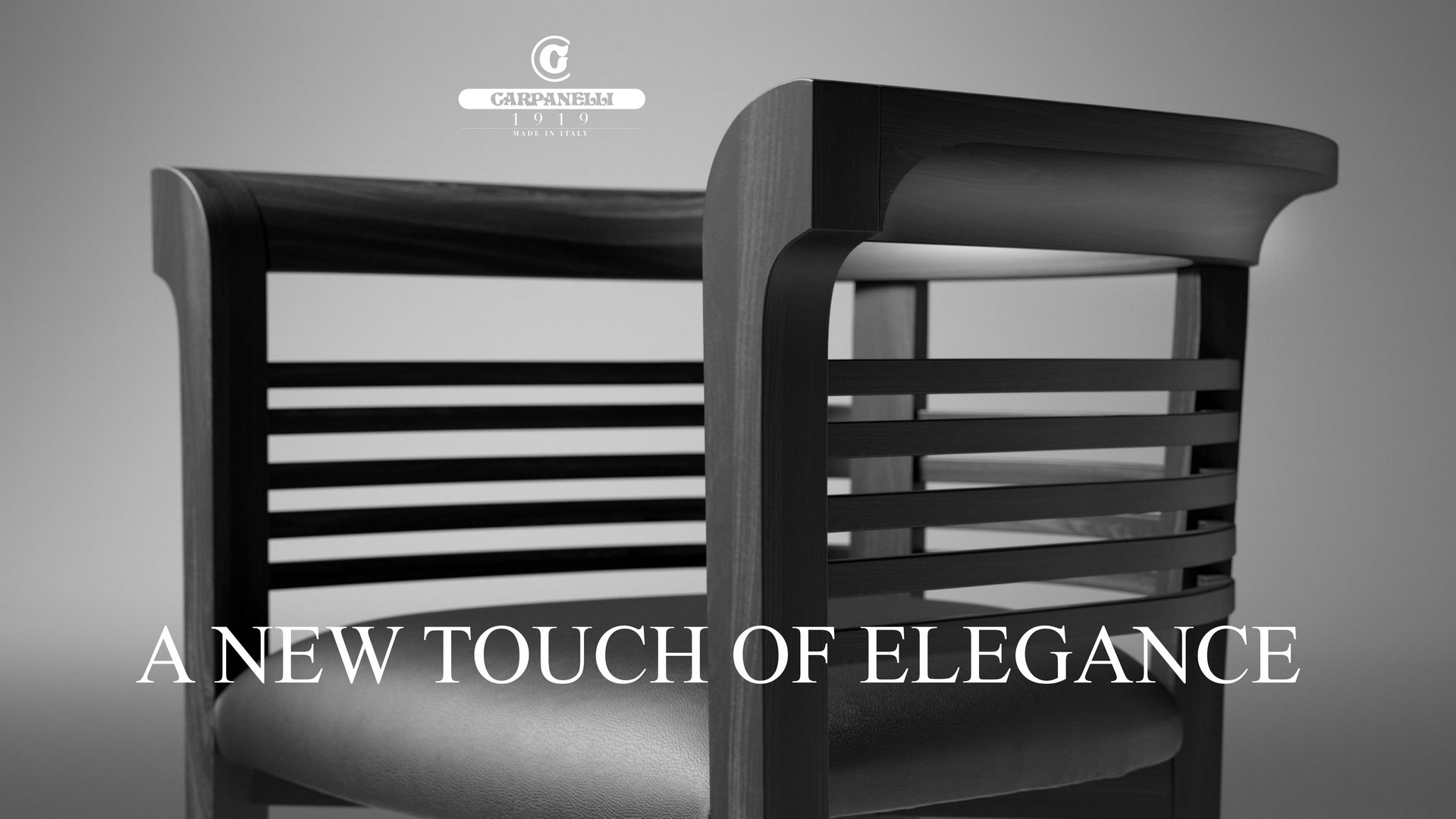 Art. 1 – PURPOSE OF THE CONTEST
Carpanelli, as part of the 4th Design Contest IdeasXwood 2021/2022 promotes the Carpanelli Award "A New Touch Of Elegance". In this period of great change, the concept of residential home has regained a great value of reassurance and warmth. The participant is required to:
A research path on current trends in the furniture sector («A NEW TOUCH»).
The elaboration of a current concept of elegance understood as the use of precious, eco- sustainable materials, research of details and craftsmanship of the workmanship («OF ELEGANCE»).
Each design idea must be thought of within a specific area of the modern house: living area (dining, living, entrance), sleeping area (bedroom) or home office. Well considered are:
the research work on current trends and the original interpretation of the Contest theme;
the enhancement of wood in its most precious essences as the protagonist material (collezione Tabu 555 colors of wood);
search for combinations with new materials, including eco-compatible ones, which express a current concept of preciousness
attention to respect for the forest heritage through the use of FSC® certified wood veneer.